Bridal Dental Makeovers in Bowmanville Ontario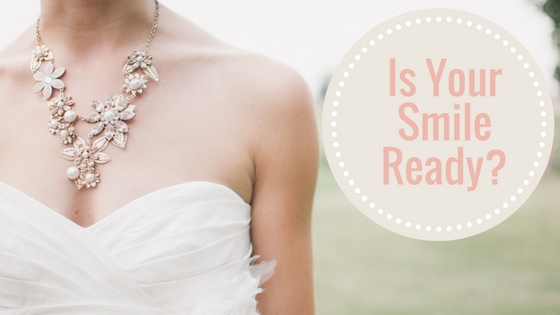 A Bride To Be Dental Makeover for a Beautiful Smile on a Beautiful Day
You've dreamed about your wedding day for years. You can't wait to stand up in front of your family and friends and say "I Do" to the love of your life. You just know that you won't be able to keep the smile off of your face. However, if your smile has cosmetic flaws, these blemishes might wind up taking center stage. To enjoy a smile that is as radiant as you feel, consider a bride to be dental makeover before your big day.
Grooms also deserve stunning smiles, as do mothers, bridesmaids, and all the members of the bridal party! Whatever your role – and whatever your goals – at Bowmanville Dental, we can give you a sparkling, healthy smile.
Are You a Candidate for a Bridal Dental Makeover?
Whether you have major aesthetic flaws or minor imperfections, a dental makeover can be a good option. In particular, this comprehensive treatment can address:
Discoloration
Erosion
An uneven gum line or overly large gums
Chipped or cracked teeth
Dental misalignment
Gaps in between teeth
At the time of your bride to be makeover, you should already have good oral health. Conditions such as decay and gum disease can quickly negate the results of your cosmetic care. However, after we provide appropriate restorative or periodontal treatments, we can usually begin your dental makeover.
Planning Your Makeover: If you want to enhance your smile before the Big Day, you should begin thinking about a dental makeover early on – even before you pick out the dress or the flowers. Depending on your goals, it can take several weeks or months to achieve the desired results. Therefore, you want to leave plenty of time leading up to your wedding.
Before your makeover, you will have a consultation with one of our skilled dentists. He or she will evaluate your teeth to diagnose any untreated conditions. Then you will discuss your goals and the problems that you wish to correct. Finally, your practitioner will explain all of our treatment options in detail.
What to Expect: Just as no two weddings are alike, so, too, no two smile makeovers are the same. The process will depend on the procedures you choose and any time constraints. Your options include:
Invisalign®: Invisalign® can correct crooked teeth, overbites, underbites, and many similar issues. It will usually take 12 to 18 months to achieve the final results, so it is important to begin this treatment as soon as possible. Fortunately, Invisalign® uses clear aligner trays, which will be undetectable at wedding showers and bachelorette parties. Plus, you can take them out for engagement photos.
Teeth Whitening: Even if your wedding is next week, you can still enjoy a brighter smile. We offer in-office Zoom! teeth whitening. The treatment uses peroxide-based bleaching gel to lighten teeth by up to eight shades. If you have more time, or you are watching your budget, you could select take-home whitening instead.
Dental Crowns & Porcelain Veneers: Porcelain veneers will cover up the front of your teeth conceal surface blemishes. It only takes about six weeks to design and place veneers. However, if you want to combine veneers with whitening, we will need to whiten first. That way, we can match the veneers to the new shade of your teeth. You should plan accordingly when you are thinking about the timeline of your makeover.
Cosmetic Gum Reshaping: Dr. McIntosh is a skilled periodontist who offers a complete range of gum procedures in our office. If you have large or uneven gums, she can easily remove the unwanted tissue. That way, she can give you a bigger and straighter smile.
Dental Implants: If you are missing teeth, you deserve a smile that will last as long as your love. Dental implants will provide a fixed and stable base for a permanent tooth replacement. It will be four to six months before your bone fully heals from implant placement and before we can place the final crown, so plan ahead.
With our skill and experience, our cosmetic procedures involve minimal discomfort. Nevertheless, you may still be nervous. With wedding planning, we know that you already have a lot on your mind. That is why we offer various forms of dental sedation to help you relax during your makeover.
Let us give you the beautiful smile to match the wedding of your dreams. Contact Bowmanville Dental to schedule your makeover consultation.
At Bowmanville Dental, some of the cosmetic services we offer include Invisalign invisible braces, veneers, crowns, dental implants, sedation dentistry and more.
Call 905-697-9799 today, or send us an email.