Causes Of Bad Breath & Cures For Bad Breath
Halitosis is the medical term for bad breath. It is a common condition that affects people everywhere. Bad breath is an embarrassing and unpleasant condition for those of us who have it. Sometimes, we may have bad breath and not realize it, or you may find that despite good oral hygiene habits, you may still be suffering from bad breath. Certainly, good oral hygiene habits help limit some causes of bad breath, however there are many causes.
Causes of bad breath
Certain foods that you eat affect the air you exhale and contribute to bad breath odor
Dry mouth, which occurs when the flow of saliva decreases with age, due to certain medical conditions, or in people who snore or breath through their mouth as opposed to their nose
Tobacco use and smoking
Medical disorder, such as a local infection in the respiratory tract, chronic sinusitis, postnasal drip, diabetes, liver or kidney impairment
Oral hygiene habits: food that is not brushed or flossed away begins to rot and emit bad odours, and also cause bacteria to build up
Treatment for bad breath
Some tips to improve bad breath include:
the use of a tongue scraper to remove white coating from your tongue
the use of an oral hydrating gel such as Biotene to offset dry mouth (xerostoma)
flossing more regularly
visiting the dentist every 3 months (instead of every 6) for professional tooth cleaning, especially if your gums bleed at all when you brush of floss, as this is not normal, and a symptom of infection in the gums that will lead to gingivitis and gum disease
drinking more water
having a medical exam with your physician if you suspect a medical condition as the cause of your bad breath
Contact us with your questions about bad breath, oral health, smile make overs and more! We offer complete family dental & orthodontic treatment in one convenient office.  We are open early mornings, late evenings and weekends to fit your busy life.  We accept payment direct from your insurance company.  Call: 905.847.6677
Brushing your teeth; it certainly sounds simple! But the fact is, a lot of people are doing it wrong!
Since proper tooth brushing helps to prevent decay and costly tooth problems, and we're focused on saving teeth, we're reviewing the right way to brush your teeth.  If you are in orthodontic treatment, the advice below is even more important, as orthodontic wires increase chances of food traps, bacteria traps and decay.
So, what is the right way to brush your teeth? 
1.  Floss first!  Flossing is the only way to bring bacteria up from below the gum line and get it brushed away!  Your toothbrush can't get under your gums.  Your dentist or dental hygienist can, using their professional tools, but you only see them every 3-6 months depending on your gum condition.  In between visits, keep the bacteria out!  Floss to bring it up, and then brush to get it out!
We know flossing can be boring, but even if you only floss once per day, you will be doing yourself a big favour!  If you don't floss at all right now, try building up to the habit.  Start small with a once per week routine, and slowly building to  twice per week, and so on.  Hey, even if you can only get to flossing every other day, it will be a huge improvement on bacteria levels in your mouth, and in turn, the health of your beautiful smile.  So start today and build a new habit!
 2. Brush twice a day, minimum; once upon waking and once before bed.  Brushing teeth within an hour of finishing meals is ideal, however if not possible, at least rinse well with water.
3.  Brush long enough, but not too long!  30 seconds per "quadrant" is best.
Believe it or not, you can brush your teeth for too long! More commonly, people don't brush for long enough.  Aim for the dentist recommended time of 2 minutes, with an equal 30 seconds in each "quadrant" of your mouth.  The visual below helps you see the quadrants in your mouth.  You have an upper right and upper left, and a lower right and lower left quadrant.  Spend 30 seconds in each one.

Now you may be surprised by how long two minutes can actually feel.  The best way to make sure your teeth get their full two-minute brushing to prevent unnecessary cavities and tooth problems, is to use an electric toothbrush with a built-in timer or to count in your head.  Remember to give all teeth equal attention and cleaning, so count out 30 second intervals for each quadrant.
 4.  While you are in each quadrant, remember to brush the "lingual"!  Many people brush only the outside or the "buccal" surfaces of their teeth, or the front part of their teeth which are generally in contact with their inner cheeks. Many people don't realize that the back side of their teeth need just as much cleaning.
Close your mouth for a moment and bite down to close your teeth together.  Now run your tongue along the back of your teeth.  All those tooth surfaces are known as "lingual" surfaces, or the back side of your teeth, and many people have plaque & bacteria build up or tender gums and bad breath, because they don't brush equally along these lingual surfaces.  Be sure to do front or "buccal" and the back or "lingual" of teeth in every quadrant!
 5. Be gentle.  To brush your teeth the right way, you want to be thorough, but gentle.  If you are brushing for 30 seconds in each quadrant, and a total of 2 minutes, you are thorough, and there is no need to be harsh on your teeth.
Using too much pressure when you brush, can actually damage the enamel which surrounds and protects your teeth from bacteria. Also, the enamel is actually the whitest part of your tooth and damaging it can make your teeth appear more yellow or grey.
Brush in small concentric circles, gently. That is all that is required to remove plaque bacteria and stains. Electric toothbrushes can help, as many are equipped with a pressure sensor, which triggers a warning light when you press too hard on your teeth.  If you are using a manual toothbrush, try the two-finger method to brushing gently.  Instead of holding your toothbrush with your entire hand, or a clenched fist, try holding your toothbrush with your thumb and two fingers only.  You will naturally use less pressure on your teeth when holding your toothbrush this way.
6. Rinse your mouth and rinse your brush!  Rinsing is a really important step, and a lot of people don't do it.
The reason rinsing is so important, is that it gets rid of particles of food that have become dislodged as you brush and floss. Plaque bacteria thrive on these food particles. If you leave them in your mouth, or on your brush, you're exposing your teeth to more plaque bacteria than necessary.  After brushing, give your mouth a good rinse with clean, cold water.  Rinse your toothbrush after use as well.
 7.  Let your toothbrush dry.  A moist toothbrush that isn't allowed to air dry can breed bacteria.  Store toothbrushes in a way that allows them to air dry naturally and not stay moist until the next use.
So now we've reviewed the right way to brush your teeth.  Some of these steps may be new to you, so give yourself time to develop new, positive habits.  Remember, correct tooth brushing helps reduce costly and invasive dental treatment.
If you have any questions about your dental routine or dental care, please call us at 905.697.9799 or send us an email today.
Did you know that it is estimated that approximately 74% of adults require mild to moderate orthodontic correction?  Most never undertake care.  Most are unaware of how even mildly crowded or crooked teeth can:
cause food & plaque traps
increase chances of developing cavities, requiring fillings
increase chances of periodontal disease and infections
have long term effect on dental and overall health
Did you know that crowding increases in most people in their mid thirties and beyond?
This video demonstrates these points, and suggests that Invisalign may be one way to prevent the problems associated with crowded or crooked teeth.

We offer Invisalign and traditional braces at Bowmanville Dental.  Email or call us for a free consultation today: 905.697.9799 
Oral cancer statistics are shocking.  Every hour, someone dies of oral cancer.  Women are three times more likely to contract oral cancer, than cervical cancer.  Dentists are oral physicians.  Your dental visit should include a thorough examination of your head, neck, throat, lymphatic glands, thyroid glands, and all around and inside your mouth.  Any abnormalities should be documented in your file and checked for changes at your next visit.  If there is any question at all about an abnormal findings, your dentist should refer you for more thorough testing.
You can read more about oral cancer rates here: http://www.drbicuspid.com/index.aspx?sec=sup&sub=orc&pag=dis&itemId=308865&wf=1002
At Bowmanville Dental, we focus on adhering to the current model of dental hygiene care, based on evidence and research, and the most up to date care guidelines.  We educate all our adult patients on the importance of having their "dental physical" once every three to five years.  Just like seeing your doctor every year for blood work, or preliminary testing, your dentist is a vital partner in ensuring your good long term health.  Your "dental physical" is called a comprehensive oral examination.  It includes oral cancer screening, as described above, as well as complete periodontal charting, complete restorative charting, x-rays, a review of any changes in your medical conditions, medications, nutrition, lifestyle and more.
At Bowmanville Dental, we also use Velscope during our complete oral examinations.  You can learn more about Velscope here:  http://velscope.com/
You can email us or call us to book an appointment.  Call 905.697.9799

Your upper and lower teeth should fit together "in occlusion".  When teeth are not aligned properly, dentists call this "malocclusion".
This condition can lead to problems such as periodontal disease, premature wear of your teeth, tooth fracture and chips, strained or painful jaw joint problems, poor jaw bone health and more. Here are some potential problems that crooked teeth can cause.
Crowded Teeth:  build up of plaque and bacteria, possible leading to periodontal disease, tooth and bone loss
Gapped Teeth: food traps in between teeth, sore tender or swollen gums, infections or periodontal disease leading to tooth or bone loss
Overbite: premature wear and chipping of lower front teeth, as well as possible damage to palette of mouth
Underbite: Shortened or worn down front teeth, chipped or broken teeth, jaw and joint pain
Crossbite: premature tooth wear and chipping, abfractions, which are notches being cut out of teeth close to the gum line, and periodontal disease leading to tooth or bone loss
Openbite:  abfractions, gum recession, loose teeth or tooth loss and excessive wear on back teeth
Orthodontic care is an easy way to correct these problems in children and adults alike.  Bowmanville Dental offers traditional braces and invisible braces.
Learn more with a free consult.  Email us or call us today at 905.697.9799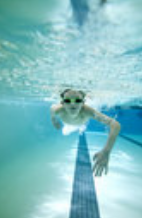 Some tooth stains are caused by medications, foods or beverages.  There is another cause of stained tooth, known as swimmer's calculus.  Swimmer's calculus is defined as being a hard, brown tartar deposit that usually appears on the front teeth.  It normally occurs in swimmer's who spend more than 6 hours a week submerged in chlorinated or chemically treated water in swimming pools.
The pool water contains chemicals that cause salivary proteins to break down quickly and form organic deposits on teeth.  If you are a swimmer, it is important for you to schedule more frequent visits to the dentist to have these deposits professionally removed.  If not removed, the deposits attract bacteria, which can develop into periodontal disease, putting you at risk for bone loss, tooth loss, increased risk of certain heart and lung problems and all the other issues associated with a diagnosis of periodontal disease.
If you have discolored teeth, come in for a visit and we can assess the reason.  If after a thorough professional cleaning you are still looking for yet a brighter, whiter smile, we can discuss tooth brightening options.
Call us today: 905-697-9799 or send us an email
How Periowave Works

Frequently Asked Questions about Periowave
Periodontal Disease & Periowave
Your gums fit around your teeth like a turtleneck sweater.  In that turtleneck space between the tooth and the gum, bacteria and tartar accumulate.  This area is called a pocket.    This is what causes the destruction of your supporting gum and bone and eventual tooth loss ( if allowed to progress).  When your hygienist cleans your teeth, they probably remove about 85% of the deposits under your gums.  That is because the shape of your roots are not like a square box with clean edges.  There are nooks and crannies, like the branches of a tree where deposits can remain and are too difficult to reach without surgical cuts.  In addition, bacteria can stick not just to roots, but to soft gum tissue.  When we use Periowave, we fill the entire pocket with a photosensitive solution we simply call blue gel.  The blue gel encapsulates the destructive bad bacteria in the pocket.  We then use a cold laser designed to destroy the blue gel and the bacteria it has encapsulated.  When you have a pocket that is 100% disinfected, your body can then begin to heal itself.  Results can be astounding.
Questions about Periowave? Learn more about Periowave here.
Call our office today! 905-697-9799 or send us an email.

Preventative Dental Treatment for Gum Disease and more
We offer Periowave at Bowmanville Dental. This preventative and active treatment is non invasive, non antibiotic, non surgical, gentle and effective for bleeding gums, swollen gums, gum infections, abscess, or periodontal disease.
Periowave is safe for any patient, including pregnant or nursing mothers suffering from gestational diabetes, patients in treatment for cancer using chemotherapy or radiation treatment, patients on multiple medications or those with high blood pressure or heart conditions. There are no contra indications with Periowave other than an allergy to methylene blue. If you are allergic to fava beans, you are allergic to methylene blue. Even with the allergy, the dose needed to treat you using Periowave is not a high enough dose to cause an allergic reaction.
Periowave is not new to the medical community. Dermatologists have been using this treatment for 25 years to treat infected pores. Today, hospitals are having success using the treatment for wound disinfection and even treating flesh eating bacterial infections. Of course, Periowave laser and solution is designed to treat your mouth and gums. Learn more by watching the video.
Our office manager ran a clinical trial on Periowave. Our team is certified to offer you Periowave treatment.
Call us today with your questions. 905-697-9799
Telehealth Ontario
Access a qualified health professional quickly, and easily!  Did you know everyone has free access to a registered nurse, 24 hours a day, 7 days a week?  Telehealth Ontario
University of Toronto
Faculty of Dentistry, Dental Public Education System.  Lots of valuable information on dental work. University of Toronto Faculty Of Dentistry
Canadian Dental Association
An authority figure in dentistry, they provide updated news related to your dental care.   Canadian Dental Association
Ontario Dental Association
The ODA sets the fees dentists charge in Ontario.  They also offer plenty of helpful information, tips and more!  Ontario Dental Association
Children's Dental Health
Being informed can help you keep your kids' teeth healthy and cavity free.  Visit this website for kids dental health information.  Children's Dental Health
Root canal treatment (also referred to as root canal therapy or endodontic therapy) is made necessary when a cavity is allowed to reach all the way to this pulp.   Regular cleanings and checkups prevent and detect problems early.   Read the rest of this entry »