Child's First Dental Visit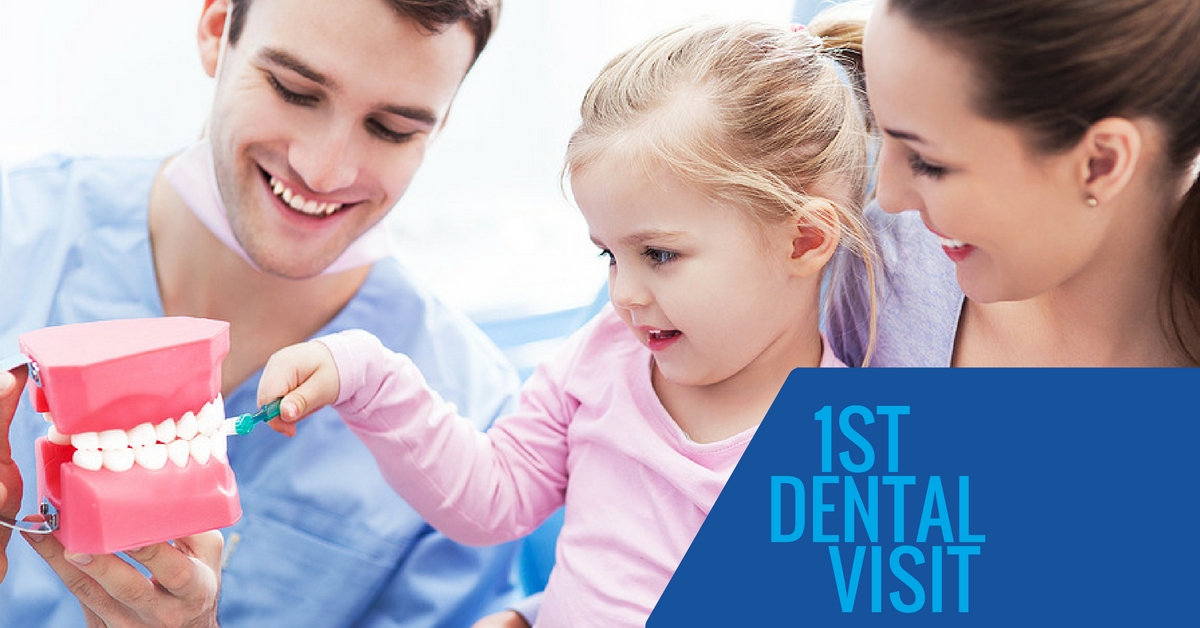 A what age should my child's first dental visit occur?
The general rule is for your child's first dental visit to occur as a brief exam 6-12 months after the first teeth have erupted, or 18-24 months of age. Having your child's first dental visit at a young age helps develop good dental habits for life, reducing the need for invasive dental treatment.
Early visits also promote comfort in the dental office, reducing fear or anxiety for future visits.
Most children come in to get a feel for the experience and take a fun ride in the chair, at about age 2.  If your toddler has older siblings who visit our office, we can have your youngest come in with older brother or sister to make their surroundings more familiar and comfortable.  At this young age, it's easier to get kids comfortable with the dental office, as they are full of wonder and joy at the world around them.
It's all about letting little ones explore and become comfortable with the dental office. After that, you'd be surprised how many kids come in with big smiles, eager to see their favorite hygienist or dentist!  And why not? They know they are safe, they get to watch tv during their appointment, and they'll get a free toy on their way out!  Of course there are puzzles, colouring books and a game cube in the waiting room too!  And even tooth brushes from the dentist are fun, with colourful beloved cartoon characters on them!
It may seem young, however 1 in 4 preschool aged children now have cavities.  During your toddlers first dental appointment we will ensure teeth are coming in properly and that no malocclusion is present, no decay is present and that fluoride needs are met.   We can also advise you on teething, normal tooth development, healthy habits, thumb sucking guidance and it's effect on tooth development, nutrition and teeth and more.  We are a part of your child's overall health and development.  Call us now to schedule an appointment. 905-697-9799.
My child is scared of the dental office. What can I do?
Our team is trained in anxiety reduction techniques.  Also, we offer you laughing gas or dental sedation which is wonderful for nervous patients of all ages.
Building Positive Experiences At Bowmanville Dental

A lifelong healthy mouth comes much easier when you're not scared to visit the dentist! It's important for your little ones to have a good first visit.   Kids should be made to feel comfortable and safe, especially during their first visit, because it might just set the tone for many visits to come.  Our caring, professional team will ensure your family's comfort at every visit.
Kids Win At Bowmanville Dental
We are proud sponsors the Clarington Girls Slow Pitch, Bowmanville Newcastle Baseball Association, Darlington Soccer, and Clarinton "AAA" Zone Atom Toros Hockey Team.
Toddlers 1st dental visit is free. Call now: 905-697-9799