Modern Technology & Sedation Options For Your Comfort
You will be comfortable here!
From welcoming friendly faces and a comfortable reception room, to TV's in the ceiling of every treatment room, wonderful dentists and several dental sedation options, our team is dedicated to making each of your visits a positive experience.
Here is some of the dental technology we use at Bowmanville Dental - conveniently located in the Bowmanville mall.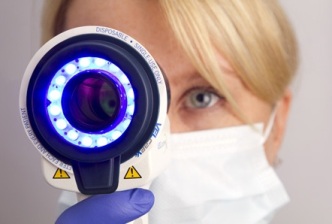 We use low radiation digital imaging in our office.  We also offer specialty xrays for orthodontic assessment and wisdom tooth removal assessment.
An intraoral camera allows us to see - and to show you- difficult to see areas of your mouth and oral tissues.  Photos are also helpful in tracking areas of interest over time.
VelScope oral cancer screening tool allows for earlier and enhance oral cancer detection. Early detection and treatment saves lives.
Minor cavities caught early can be treated using air abrasion techniques - no needles or freezing is involved.
Oraquix gel can be applied with an applicator by your dental hygienist to offer anesthetic benefits and make your dental cleaning appointment more comfortable.
Your dentist will apply local anesthetic for cavities, root canals and other treatments to ensure your comfort.
The iTero digital scanner allows us to take impressions of your teeth without you having to bite down on a mold full of dental goop. iTero digital impressions are accurate and comfortable.
Teeth In A Day technology allows us to place dental implants and a dental crown in a single visit. This technology can be ideal for sudden trauma cases and other personal scenarios which demand instant results.
We offer sleep dentistry in Bowmanville - no referral is required. Our dentist and anesthetist use the CareStation 620 to  "put you under" for your dental treatment.
Both Invisalign clear braces and self ligating dental braces mean less visits to the office during treatment - making orthodontic treatment more convenient for you.
We offer Zoom Laser Whitening for fast results and professional grade tooth whitening kits for comfortable whitening in just 1-2 weeks.
Schedule Your Appointment Today
And discover your options for oral health.
Visit Bowmanville Dental
Call (905) 697-9799 or email us now.