Grant Fuhr and his team at Bowmanville Dental!
Grant Fuhr loves Bowmanville Dental!
We love Grant too!
It's not every day an inductee into the NHL Hall Of Fame visits your dental office!  We love our patients, including our celebrity patients like Grant Fuhr!  He is such a friendly guy, and he was nice enough to take some pics with us during his most recent visit.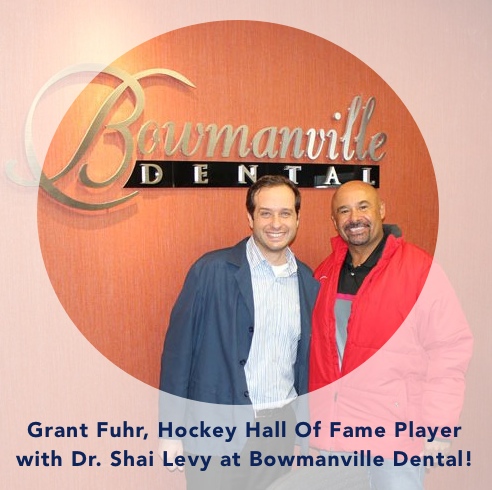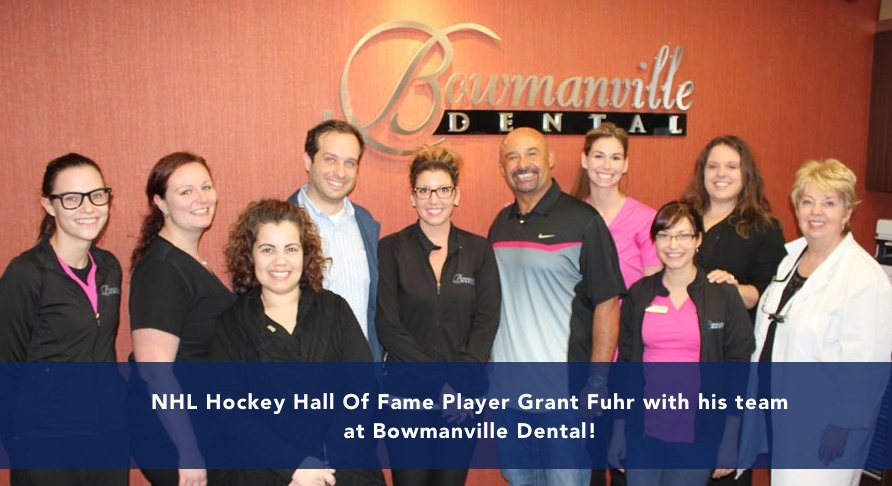 Our professional, caring and knowledgeable team sees both celebrity and local patients and we would love to see you too!  We offer early morning, late evening and weekend hours, low radiation digital x-rays, comfortable digital impressions and a variety of dental sedation options.  We keep teeth healthy and we fix broken teeth, replace missing teeth, straighten crooked teeth and relieve painful teeth.  Call us today to book your appointment.
We look forward to meeting you.  Call us today. (905) 697-9799