Meet Our Dental Hygienists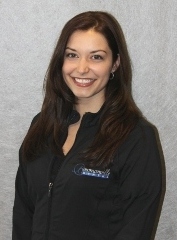 .
Lauren, Dental Hygienist
Lauren is amazing with kids!  Her enjoyment and rapport with them really shows!  Lauren says " A child's 1st dental visit can be very intimidating; therefore I do all I can to make it a fun, exploratory, and interactive time". Parents and kids leave thrilled!  Lauren is a people person, and patients of all ages are continually commenting on how Lauren alleviates their anxiety about dental visits.  Lauren says " I would like patients to feel comfortable and that a visit to the dentist can be a positive experience." So if it has been awhile since your last dental visit, rest assured you have nothing to fear and nothing to be embarrassed about. We will take care of your needs without pressure or stress.  Call us: 905-697-9799
[divider]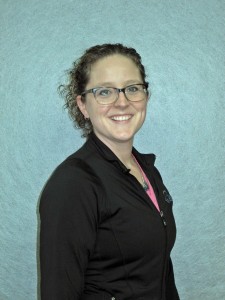 Kate, Dental Hygienist
Kate has been a dental hygienist since 2002, and has focused her clinical skills on periodontal therapy and maintenance.  Her in depth knowledge of gum disease is an asset to her patients, so you will leave your appointment with complete understanding of the health of your teeth and gums.  Kate says, "Just like any other form of healthcare, you have a right to know exactly what is happening with your oral health and the treatment and procedures we are doing to help keep you at your peek".  Kate also has much experience with Invisalign so feel free to ask her any questions you may have about invisible braces.  If you are ready, give us a call, let's started on a healthier mouth, and a healthier you!  Call now: 905-697-9799
[divider]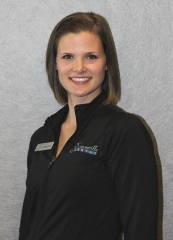 Jessica, Dental Hygienist
Jessica graduated with honours from the dental hygiene program at Confederation College in Thunder Bay  in 2004.   Her kind and fun demeanor will make your hygiene experience both educational and enjoyable.  Jessica is passionate about periodontal care and saving teeth!  Jessica has experience developing periodontal and soft tissue management programs in the dental offices she has worked in, and will be happy to explore your treatment options with you.  You can expect caring advice given in a friendly manner.   Book an appointment now.  Call: 905-697-9799
[divider]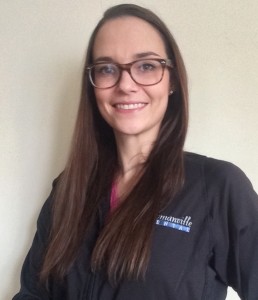 Jennifer, Dental Hygienist
Jennifer graduated dental assisting in 2009 from Durham College in Oshawa. She then practiced for a year before deciding to upgrade her education by once again returning to Durham College for dental hygiene. After graduating in 2012 and working for 6 months, Jennifer decided to move to Vancouver. Hiking and exploring her new surrounding was great but she then missed her family too much and moved back to Ontario. Since 2013 she has found a second family at Bowmanville Dental! Working as both a hygienist and assistant you may see Jennifer in many parts of your dental care which she always strives above and beyond for your utmost comfort.
[divider]
Schedule Your Dental Appointment Today
We look forward to meeting you! Call us at (905)697-9799 or send us an email to schedule your visit.