Meet Our Dentists In Bowmanville!

Dr. Shai Levy
Dr. Shai Levy is a family man, and with 3 beautiful daughters and a son so he has had plenty of practice for making your little ones feel comfortable during their dental visits!    Dr. Levy is a graduate of University of Toronto where he earned his Doctor of Dental Surgery degree in 2000.   Dr. Levy practices family dentistry, with a special interest in dental implant placement and surgical procedures.   He is an Invisalign Preferred Provider.  Dr. Levy also offers sleep dentistry for those who are a little more nervous about their visits.   Of course, his sense of humour makes every visit less painful too!  Book your appointment with Dr. Levy.  Call 905-697-9799

Dr. David Bryant
Dr. Bryant grew up in beautiful Vancouver, B.C and he carries the calm attitude of the west coast into his treatment room. Dr. Bryant received his Doctor of Dental Surgery from the University of British Columbia.  Dr. Bryant enjoys seeing the transformations in his patients' lives from the advancement of dental techniques. In his spare time Dr. Bryant enjoys traveling, basketball and spending time with family and friends.  He is friendly and will make you feel at ease in the dental chair.  Book with Dr. Bryant now. Call 905-697-9799.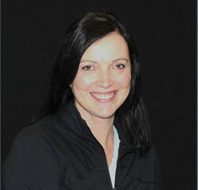 Dr. Mandy McIntosh, Periodontist
Dr. Mandy McIntosh holds an honours B.Sc. from the University of Toronto (1986) and a DDS from the University of Toronto Faculty of Dentistry (1991) as well as a post-grad degree in periodontics from U of T (1996).
She received several scholarships and awards during her education, including the Mary Ellen Carty Scholarship, the American Academy of Periodontology Award, the Oral Diagnosis Award, and the Oral Pathology Award.  In 2002, Dr. McIntosh, with Robert S. Turnbull M.ScD and David Locker PhD., co-authored an article in the Journal of Public Health Dentistry on periodontal disease.
Dr. McIntosh offers esthetic gum reshaping in addition to various types of gum surgery.  When not working, she enjoys outdoor activities with her children.   Call to book your consult now: 905.697.9799.

Dr. Robert Milkovich & General Anesthesia Services
Your comfort is important to us. If you need to be put to sleep in order to receive the dental care you need, we can accommodate you.
Historically anesthesiology was a hospital based specialty of medicine but more and more surgical and dental services are being provided out of hospital. We are proud to offer you medically trained anesthesiologists who bring hospital safety standards and experience to Bowmanville Dental. Our group includes anesthesiologists with a minimum of 10 years anesthesia experience and up to 35 years experience in some of our senior members.  Call to learn more. 905-697-9799.
Visit Bowmanville Dental
Call (905) 697-9799 or email us now.