Kids Are Smiling At Bowmanville Dental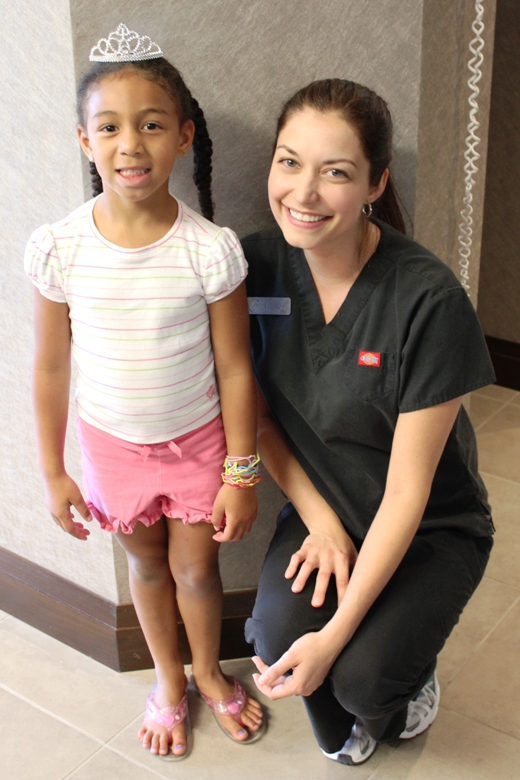 Here is our kid friendly dental hygienist, Lauren, with one of her adorable visitors, Bianca!
Bianca came to her dental visit sporting her princess tiara!  What a doll!
Lauren is so great with kids.  You can learn more about her by visiting out Meet Our Clinical Team page.  Our team is focused on giving your kids positive experiences, so much so that they skip in to the office smiling, and happy to see their favorite care providers!
Learn about the Kids Corner Winners every month here at Bowmanville Dental.
Call us to book an appointment: 905-697-9799 or send an email.