Regain Your Confidence With Help From Our Dental Implants Dentists!

Smile Easy Again, with Dental Implants
Are you hiding your mouth? Avoiding smiling?  Keeping your lips closed when you smile, even though it feels unnatural to you?  If you are hiding your smile because of missing teeth, loose dentures you might want to speak with our dental implants dentist in Bowmanville to discover how this "gold standard" treatment can give you back your smile.
Your confidence about your teeth affects how you feel about yourself, both personally and professionally.  And nobody feels comfortable worrying about a whole in their smile or while worrying about dentures falling out while talking, laughing or eating with friends, coworkers or clients.   If would like to smile, speak and eat again with comfort and confidence, there is good news!
Dental implants are teeth that can look and feel just like your own.  No one will ever know that you have a replacement tooth.  Dental implants are so natural-looking and feeling, you may forget you ever lost a tooth. They are secure and offer freedom from the irksome clicks and wobbles of dentures. They'll allow you to say goodbye to worries about misplaced dentures and messy pastes and glues.
Patients who switched from dentures to dental implant based solutions for lost teeth have consistently reported increased comfort, function and confidence when speaking, eating, smiling, socializing, working and more.
And thousands of people have regained their confidence by replacing missing teeth with dental implants.
Dental implants are reliable.  Historically, the success rate of dental implants very high and also highly predictable. They are considered the best option for tooth replacement.
Regain your confidence and functionality with dental implants.
---
What can Dental Implants do?
Replace one or more teeth without affecting bordering teeth
Support a bridge
Anchor a denture, locking it in place and making it more secure and comfortable
Eliminate the need for a removable partial denture
---
Am I A Candidate for Dental Implant Treatment?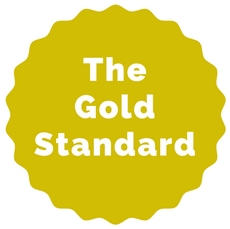 You are an ideal candidate for a dental implant if you are generally in good health.
Adequate bone in your jaw is needed to support the implant, and the best candidates have healthy gum tissues that are free of periodontal disease.
Many people can receive dental implants, but not everyone.
An examination and x-rays taken by our trained implant dentist in Bowmanville will reveal if you are a candidate for this ideal tooth replacement option.
---
Convenient location with FREE parking in the Bowmanville Mall.

---
Schedule Your Implant Consultation – Call Bowmanville Dental at 905-697-9799 now.