.
Insurance Coordinator, Sarah C.
Sarah is here to help you submit claims to your insurance company with ease.  If you have questions about your plan coverage, what your insurance covered for your last visit or need help with a claim or submitting to a secondary plan, Sarah will help you with all the details!  Sarah also oversees accounts in our office, so if you need copies of receipts, or have questions about payments, call her anytime!  Sarah is a graduate of the Dental Administration certification program.  Sarah has a sunny disposition and is always ready to make your visit an easier one!  Call now: 905-697-9799
.
.
.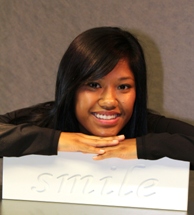 .
Patient Coordinator, Lisa K.
Lisa is a Level II Certified Dental Assistant who has joined our administrative team. Lisa is friendly and detailed oriented, and working hard overseeing the dentists schedule. You will find her in reception, ready to answer your questions about dental treatment, appointments and insurance! When not working Lisa volunteers as part of the in school mentoring program for Big Brothers & Big Sisters. Once a week, she visits kids in their school, and mentors them to strive for their personal goals. Call Lisa to book your dental appointment: 905.697.9799.
.
.

.
Hygiene Coordinator, Susy T.
Susy holds a degree in office administration and a certificate in computing.  She has a passion for preventative dental care and helping patients stay on schedule for their dental cleaning.  As a hygiene coordinator, having managed schedules for up to 6 dental hygienists and their patients,  Susy is here to help you find convenient appointment times for you and your family.  Preventative care helps avoid unnecessary future dental problems.     Next time Susy calls you to schedule your preventative care appointment, be sure to call her back quick to get the best appointment times!  Call now: 905-697-9799.
.
.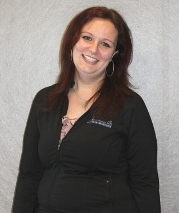 .
Treatment Coordinator, Lynette M.
Lynette is a Level II Certified Dental Assistant with many years of experience.  She is now in administration, working hard as your  Treatment Coordinator.  Lynette is here to ensure your individual dental needs are meet, and your questions answered. Whether you have questions regarding treatment that has been recommended, or if you are simply curious about a procedure, just ask!  When Lynette is not at the office you will find her playing at the park with her boys or enjoying friends and family time.  Book a consult with Lynette now.  Call 905-697-9799.
.
.
.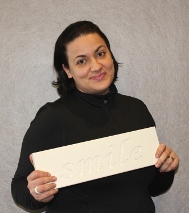 .
Clinic Coordinator, Zoe T.
Zoe is our Clinic Coordinator.  She has over a decade of experience in managing dental practices and teams, and is certified in Organizational Dynamics and Leadership and Business Management.  In her spare time, Zoe is abstract painting, cooking and reading.    Zoe is always listening, so feel free to call her or visit her in person with any questions or concerns you may have about your experience in our office.   Your feedback is valued and always welcome.   Call now: 905-697-9799 or send an email.